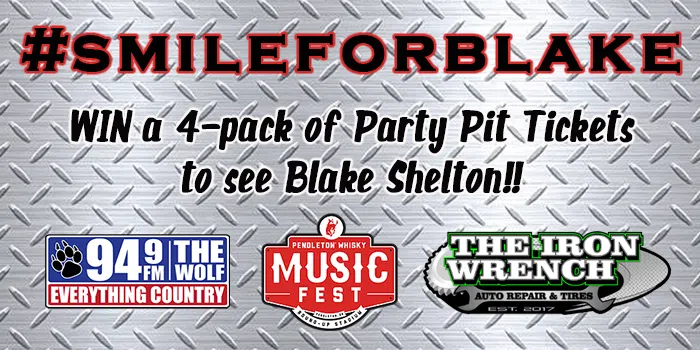 Who wants to go see Blake Shelton at the Pendlton Whisky Music Festval? Okay so yeah that was a dumb question, you all do!
Join Jen Friday July 6th from noon-2pm at The Iron Wrench Auto Repair & Tires in Kennewick and SMILE FOR BLAKE. Take a picture with our Smile For Blake signs and then keep an eye on Facebook for your picture to get posted. When you see it, LIKE it, SHARE it and get all your friends and family to LIKE & SHARE it. The picture with the most engagement WINS!!
We'll also have Cornhole going on for a chance to WIN Silverwood Theme Park passes and (10) car alignment checks with necessary adjustments($80 Value) courtesy of The Iron Wrench.